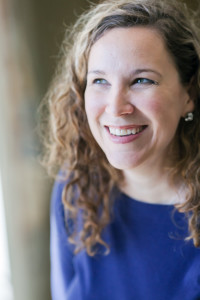 I am the Robert A. and Barbara L. Kleist Professor of Informatics in the School of Information and Computer Sciences and in the School of Education and School of Medicine at UC Irvine.  My research interests are in human-computer interaction, ubiquitous computing, assistive and educational technologies, and health informatics. I design, develop, deploy, and evaluate technologies to empower people to use collected data to address real human needs in sensitive and ethically responsible ways. Check out the STAR Group Web page for information on my research group.
I am the Director of Technology Research at the Center for Autism and Neurodevelopmental Disorders.

I am affiliated with the Laboratory for Ubiquitous Computing and Interaction, the Center for Autism Research and Treatment, the Center for Ethnography, the Center for Biomedical Informatics, the Center for Research on Information Technology & Organizations, the California Institute for Telecommunications and Information Technology, and the Institute for Genetics and Bioinformatics.  I am a fellow in the University of California Center for Collaborative Research for an Equitable California. I am the Chief Scientific Officer for Tiwahe Technology, where we specialize in translating state of the art research findings related to autism and technology into real life practice and commercial products. I am an alumna of the School of Interactive Computing at Georgia Tech. I also love to make cakes.
Research: You can download my full cv here.
Things I am currently excited about:
The first cohort of our new professional Masters in Human Computer Interaction and Design at UCI graduated, and cohort two is ramping up! Email me or check out this website if you want to know more about this innovative low-residency program.
If you want to see all the great work UCI is doing in the community, check out this map.
For transition specialists, parents, and teachers, our guide on using technology to support executive functioning can be ordered individually or in bulk by contacting the publisher.
For students: If you are already a student at UCI and are interested in working with me, please check out the STAR group web page and find a project that looks appropriate and interesting before emailing me. I do not generally pay undergraduate or Masters students the first quarter I work with them. I expect students to commit to at least two quarters of research if you want to join our lab. If you are interested in applying to study as a graduate student in our department, please look at the information here.
Consulting: I am available for consulting on autism technology, HCI, design, and mHealth through Tiwahe.
Social Media: You can find me on Facebook now as well as LinkedIn. I am a bit more active though on twitter:
Follow @gillianrhayes
Follow @autismtech
Open Access to Proposals: I maintain an archive of my own funded research proposals online, along with the rationale for doing so here. Please check to see if you what you want is there. If not, it may be because a Co-PI has asked me not to share the work or for some other similar reason.
Photo credit: Sen Hirano